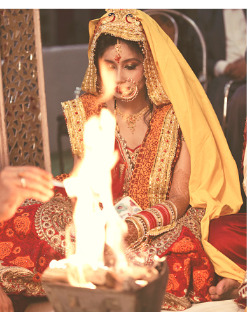 Privacy Policy
PRIVACY POLICY
Reallywannamarry.in is an online matrimonial portal endeavouring constantly to provide you with amazingly helpful matrimonial services. This privacy statement is common to all the matrimonial sites and Google Play Application operated under Reallywannamarry.in Since we are strongly committed to your right to privacy, we have drawn out a privacy statement with regard to the information we collect from you.

We use a secure server for credit or debit card transactions to protect the card information of our users and Cookies are used to store the login information.

What information you need to give in to use this site?
The information we gather from members and visitors who apply for the various services our site offers includes, but may not be limited to, email address, first name, last name, a user-specified password, mailing address, zip code and telephone number or fax number.

If you establish a credit or debit account with us to pay the amout we charge to view contact details, some additional information, including a credit or debit card number and a credit or debit card expiration date and name and other details maybe collected as and when required for transactions.

How the site uses the information it collects/tracks?
Reallywannamarry.in collects information from our users primarily to ensure that we are able to fulfill your requirements and to deliver Personalised experience.

With whom the site shares the information it collects/tracks?
The information collected from any of our users is not shared with any individual or organisation without the former's approval.
Reallywannamarry.in does not sell, rent, or loan any identifiable information at the individual level regarding its customers to any third party. Any information you give us is held with the utmost care and security. We are also bound to cooperate fully should a situation arise where we are required by law or legal process to provide information about a customer.

Do all visitors have to pay?
No! All visitors to our site may browse the site, search and view profiles and view any articles or features our site has to offer without paying any monetary amout. To view contact details of certain number of members however visitors need to pay a trivial amout of money.

How to unsubscribe the membership?
The members are requested to login to the relevant pages for unsubscription.

Can users contact any number of profiles in a single day?
As a valuable member of this site, you have the privilege to contact hundreds of profiles. However, there is a specified limit to send 100 messages per day due to fair online usage policy.

Notice
We may change this Privacy Policy from time to time based on your comments or as a result of a change of policy in our company
Data Usage Policy :-
Information you provide directly
You may provide information directly to us in a number of ways. For example:
    When you register for our Services, we may ask you for information such as your name, e-mail address, contact number, and social media accounts.
    When you use our interactive online features (such as forums, blogs, or other Services that allow you to post content), we receive whatever you post.
    When you contact us for assistance with our Services, we receive the information you provide in that correspondence and any other information that you send to us. Information we receive automatically when you use our Services.
We may also automatically receive certain information about your device when you use our Services. For example, we may receive:
    Information about your interactions with our Services, such as the content you view, information collected by Google Analytics, and information in other cookies and similar technologies.
    Information about how you access our Services, including information about the type of device you're using, your browser or operating system, thelanguage in which you asked to view our Service, the referring website through which you accessed our Services, links that you click while using our Services, your Internet Protocol ("IP") address, location information, and certain device identifiers that may be unique to your device.
Use of Information
We may use information that we collect through our Services for a variety of purposes supporting our mission, including to:
    Provide you with the products, promotions, Services, newsletters, and information you request and respond to correspondence that we receive from you.
We may also provide you with information about how to use our third-party partner products or services.
    Contact you with surveys, legal notices, and other information that may be relevant to your use of the Services, such as account status, renewal, or any problems with your account.
    Customize and personalize your use of our Services, including the use of cookies to remember your login information and interface preferences.
    Inform you about important public policy issues that relate to our mission or that might affect our Services.
    Provide your contact info to other members who seek your info for matrimonial alliance. You may always go ahead and reject the matrimonial alliance proposal from othe Really Wanna Marry members.
Sharing of Information
We are committed to maintaining your trust, and we want you to understand when and with whom we may share the information we collect.
    Service Providers. We may share your information with service providers that perform certain functions or services on our behalf, such as Google Analytics, MailChimp, and Vertical Response.
    Other Parties When Required By Law or as Necessary to Protect the Services. We may disclose your information to third parties in order to:
    Protect the legal rights, safety, and security of The Lab and the users of our Services;
    Enforce the terms of use of our Services;
    Prevent fraud (or for risk management purposes);
    Comply with or respond to law enforcement or legal process or a request for cooperation by a government or other entity, whether or not legally required. If The Lab intends to disclose a member's information to law enforcement or in response to a legal process, we will make reasonable efforts to promptly notify the member—and, if the member is under 18, the member's parent or legal guardian—unless directed not to by a court of law. In Connection With a Transfer of Assets. If we sell all or part of our business, or make a sale or transfer of assets, or are otherwise involved in a merger or business transfer, or in the unlikely event of bankruptcy, we may transfer your information to one or more third parties as part of that transaction.
    De-identified and Aggregate Information. We may share de-identified or aggregate data with any entity, including for research and analysis purposes. De-identified data is data that is not linked or reasonably linkable to a particular person or device. Aggregate data is data we collect that has been combined with information from others so that the recipient of the data is not able to identify any particular person or device from the data. However, wewill never share personally identifiable information with third party commercial entities for direct marketing purposes, unless you give us permission.
    Other Parties With Your Consent. We may share information about you with third parties when you consent to such sharing.
Data Security
Protection of our users' information is important to us, so we maintain security safeguards to help protect against loss, misuse, unauthorized access, disclosure, alteration, or destruction of the information you provide to us. However, please note that no data transmission or storage can be guaranteed to be 100% secure. As a result, while we strive to protect your information and privacy, we cannot guarantee the security of any information you disclose or transmit to us online and cannot be responsible for the theft, destruction, or inadvertent disclosure of your information.
Children's Privacy
The privacy and protection of children is of great importance to us. We will not knowingly collect, use, or disclose personal information from children under the age of 18 without obtaining consent from a parent or legal guardian, except as otherwise permitted by law.
Social Networking and Third Party Sites
Social Networking Services
We have worked with certain third-party social media providers to offer you their social networking services through our Services. For example, you can use third-party social networking services, including but not limited to Facebook, Instagram, Pinterest, and Twitter, to share information about your experience on our Services with your friends and followers on those social networking services. The third-party social networking services may be able to collect information about you, including your activity on our Services. The third-party social networking services also may notify your friends, both on our Services and on the social networking services themselves, that you are a user of our Services or about your use of our Services, in accordance with applicable law and their own privacy policies.
If you choose to access or make use of third-party social networking services, we may receive information about you that you have made available to those social networking services, including information about your contacts on those social networking services.

If you have any questions or suggestions regarding our Privacy Statement, please write in to reallywannamarry@gmail.com