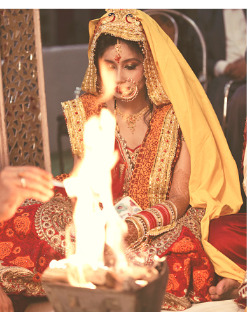 About Us
Matrimony has come a hell of a long way. Marriage is not about ritualism anymore. It is about soul-searching and finding the right one or so called soul-mate for an anticipated long journey of life. About a century ago in India the land of history only elders took part in selecting a matrimonial alliance and it was carried out traditionally. Since marriages were conducted at a very early age in India and even child marriage was encouraged, the elder's decision was final & marriages were easier to be frank. However, time has changed and we have come a long way. For various reasons, family life has become more and more complicated. Nowadays youth take an active role in choosing their life partner. Elders also play an important role in the interest of the family anyway. The younger generation however give importance to varied aspects. The choice of life partner has become more and more difficult and it continues to be so. Nowadays the youth give more importance to economic stability, education and intelligence and not to mention good looks and smartness, hence the selection of their partner is even more gruesome. Hence the question is, "Do you Really Wanna Marry?" If so you are at the right place now of course.
So to assist here we are, "Really Wanna Marry". Really Wanna Marry has adopted a unique online mode to locate the most suitable match for you by employing all the latest blessings of the computer technology, print, media and internet.
It is one of the fastest growing matrimonial portals dedicated towards building matrimonial alliances and creating successful marriages. We have enabled hundreds of thousands of people to meet their life partners through our revolutionary matchmaking service. Since our incorporation we continue to impress the interesting matrimony services industry at large. In 2017 our business has increased manifold.
Our mission is to provide people with a superior matchmaking experience by expanding the opportunities available to meet potential life partners and build fulfilling relationships. We strive to do this through better technology, in-depth research, value added matrimonial content & services and above all the highest quality of customer service delivered with a sense of warmth, understanding, respect, and healthy spirit.
Really Wanna Marry has a large network and fan base in the big cities of India like Kolkata (Calcutta), Delhi, Pune, Lucknow, Jaipur, Bhilai, Bhopal, Indore, Jabalpur, Guwahati, Ahmadabad, Bilaspur, Visakhapatnam, Jamshedpur, Amritsar, Bangalore and Mumbai and fast spreading all over India and abroad. We offer matrimonial services through all the facilities and perks that are being rolled out. Our network provides easy assistance in your partner search or even a friend search. Again, one may make a one time nominal payment only if looking for the contact details for limited number of profiles. We offer from Registration and regular updating of your profile and about yourself to help you in finding your match as per your varied interests from time to time.
Principles of Reallywannamarry.in and related websites and reallywannamarry Google Play Application -
1. Understand the partner seeker's requirement all over the world and their interests and motivation.
2. Thorough and tireless, research and analysis to understand the needs of the singles and loners who want a companion or a suitable match.
3. To provide a pleasant, satisfying, and superior matchmaking experience to our customers while zealously protecting their privacy and security.
4. Give our customers complete control through easy to use interfaces and features that can help them identify, filter and contact potential partners.
5. Give our utmost care and attention to our clients or members.
The above objectives form the 5 principles upon which Really Wanna Marry is built that drives our work culture. Please take some time to get to know us better through our website www.reallywannamarry.in by checking the sections available. Perhaps the information will help you decide if we are the right solution for you or for someone you know.
Our Vision
To help every Reallywannamarry family member to find and experience the happiness of a loving family of their own.
Our Mission
Really Wanna Marry is ready to provide people with a ultimate matchmaking experience by expanding the opportunities available to meet potential life partners and build fulfilling relationships. We strive to do this through superior technology, in-depth research, valuable matrimonial content & services, and above all the highest quality of customer service delivered with a sense of warmth, understanding, respect, and company's healthy spirit.
Our Vision and Mission have shaped our objectives as well as our technology. The world-class technology used at Really Wanna Marry is a result of the objectives of the organization which are based on tireless research and understanding of our clients.
Our Promise
Since life did not promise us to be wonderful; here comes the role of someone special who promises to share our pain and agony in life, to be there with us whenever and wherever we are in need physically or mentally and to be our strength when everything goes wrong and keep us going and keep us fighting and eventually keep us winning. We promise to help you find that person in life.
A promise is like a bud and its fulfilment is in the beautiful flower that blossoms. Every human heart is insatiable for true love and companionship and the promises it brings along with it. Different religions have different attitudes towards the gesture of promise. But all religion and each language values a promise. We promise to find your perfect match irrespective of religion, caste, city, colour or language. We promise to simplify your search because we are a simple organisation with a simple approach to be simply the best. Hence, we promise to bring you the right matches and help you connect. To keep it simple like a man's word, "Never make promises you cannot keep", we should always live the promises we make. And a promise should be an assurance and not endurance. When God has promised that someone special is there waiting for everybody we promise to help you find that special one. Our research, mission and objectives have all combined to deliver to you the Really Wanna Marry Promise. We will continually attempt to provide you with more relevant matches for every search that you conduct than any other matchmaking service provider. We will work with our clients or members to understand their needs and provide solutions that meet those needs through ultimate technology and superior service.
We believe that Really Wanna Marry is the right match-making solution for anyone and everyone and we do back our promise.
Our purpose
Our sole purpose is to bring millions of hearts on one platform to find their desired partner. It is pretty simple to go through the procedure of finding your life partner with Really Wanna Marry. You just have to update your profile and simply describe about you & your desired partner's profile and the rest is on us. Be rest assured of a positive match.
We are the fastest growing matrimonial portal in India, We offer the ultimate matchmaking experience for prospective brides and grooms to meet and communicate with each other by using our chat service or by simply contacting the potential prospects using the contact details.
No Membership - No Subscription Fee
Individuals here are introduced only to make your partner's search easy, meaningful and focussed. You may look for profiles, view the pictures available and other information apart from the contact details. To view the contact details of few shortlisted profiles by you (which is optional) and also to enable the chatting option with them you need to pay a very trivial amount directly proportional to the number of contacts.
Why Choose Really Wanna Marry?
We offer you various benefits -
You may create a profile, attach pictures, update personal info as any other social networking website. You can send personal messages to someone and express yourself in your own terms.
You can view contact details of the people you choose or like. You can chat online with members through a chat to know facility incorporated within the Really Wanna Marry.
You also receive all the promotional offers and notifications when provided should you choose to.
It is all about You and even more...
Why are we any different?
Our endeavour is to provide ultimate technology, in-depth research and valuable technical guidance to help you find your partner.
We have developed a customer service team, for your assistance & response to any/every query raised.
We also take care of the security or privacy of the members and also protect your photographs uploaded on Really Wanna Marry. We also have strict abuse prevention and reporting systems for individuals who are accepted via our screening system.
Reallywannamarry.in and Reallywannamarry.com domains are both owned by GAMT Technology and Services LLP.
Thank you for being with us... Happy soul-searching.

Pictures on this website were taken by Duranta Naha (Bud Fotografix).